Diplômée en 2013 d'un Master de Traduction et Management Interculturel après des études à l'ISIT (Ecole de traduction, interprétation, communication et management interculturels), je travaille désormais comme traductrice freelance de l'anglais, l'espagnol et le néerlandais vers le français.
Having graduated in 2013 with a Master's degree in Translation and Intercultural management in ISIT, Paris (Translation, Intercultural Management, Marketing and Communication school), I am now working as a freelance translator from English, Spanish and Dutch to French.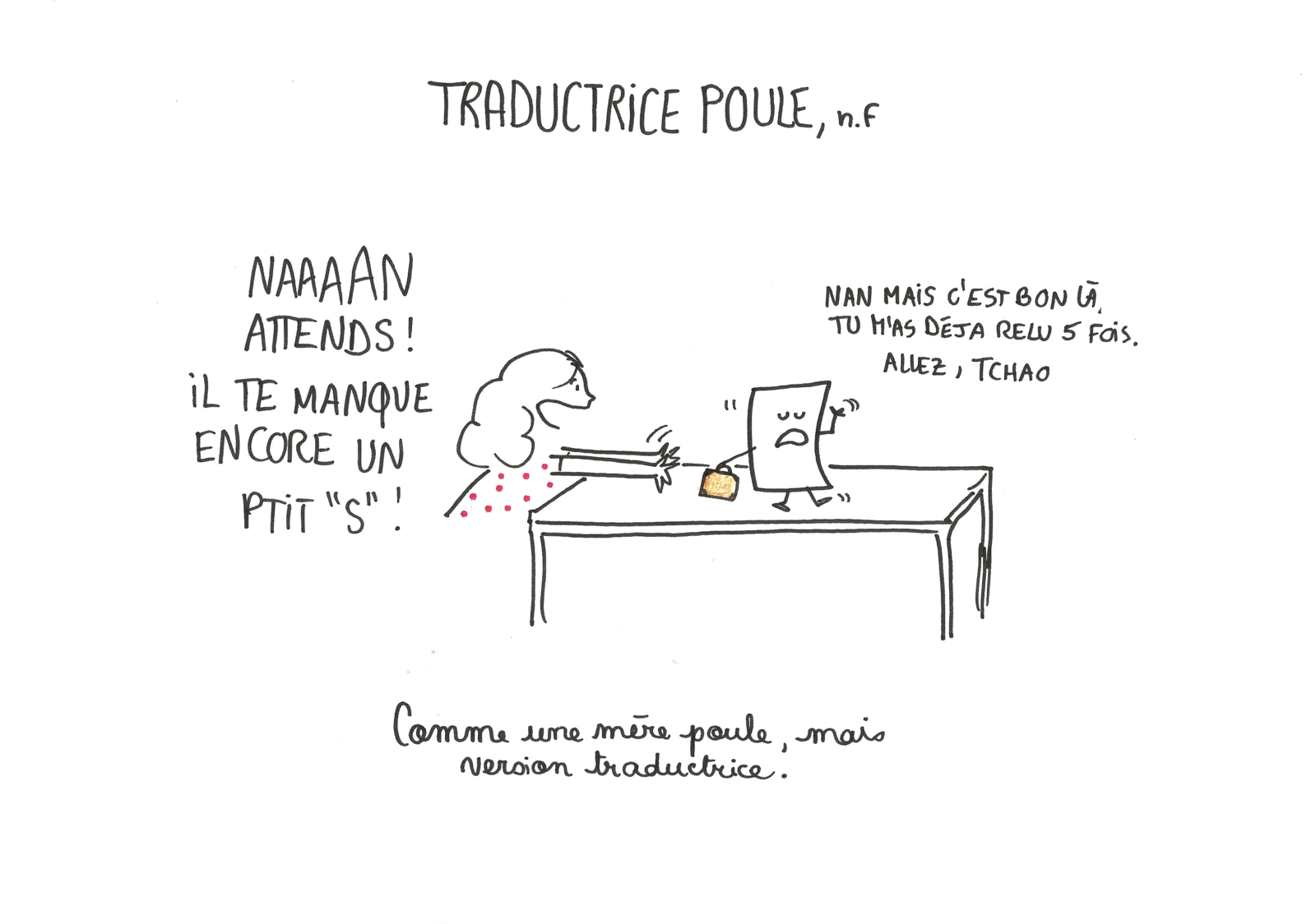 Translator hen: like a mother hen, translator level
Pour toute demande de devis de traduction, cliquez ici !
For any translation request, please click here!